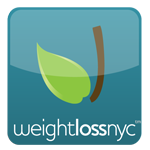 Medical Weight Loss Diet Program
"Lose up to 20 pounds per month or more"
Weight Loss Motivation. Weight Loss Results.
Dr. Aron brings you fun and important weight loss tips, exciting diet recipes, medical weight loss breakthroughs, and a steady source of weight loss motivation.
Her medical weight loss program provides real results for overweight and obese persons seeking non-surgical medical treatment, with lasting results.
WeightLossNYC™, New York Medical Weight Loss Center
Call now — 718-491-5525
Ask the Doctor: Is Saturated Fat Bad for You?Author: Oksana Aron, MD
Source: Weight Loss NYC Jul 16, 2014
The Facts on Fat
Topics: Weight Loss, Obesity, Health
Are you trying to eat right? You're probably overwhelmed with dieting tips and information–some good and some downright incorrect. Just when you thought you knew what you were doing, another new study comes out and changes everything.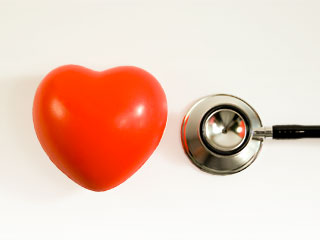 The Fat and Skinny on Fat
Doctors and dieting gurus have been harping on staying away from saturated fats, but the latest news challenges all that. Surprisingly, new evidence from a study published in the Annals of Internal Medicine questions popular advice to cut out saturated fats and to eat polyunsaturated fats to prevent heart disease (and weight gain).
In the University of Cambridge study, researchers found no evidence supporting dietary guidelines of avoiding saturated fats to reduce heart disease risk. They also found that omega-3 and omega-6 fatty acid supplements didn't have any significant effect on reducing cardiovascular disease either. Rather than focusing on macronutrients, we should consider the food groups our meals are based on.
Fat is still… fat
So, what do you do now? Should you start eating saturated fats with abandon? Not exactly. Until further research proves saturated fats are completely harmless, the secret to staying healthy, losing weight and lessening your chances of heart disease is still the same advice: eat a healthy diet, stay active and don't smoke.
Lose Weight Fast without surgery
Want to fit into that little black dress or slimmer wedding gown? You can start making progress on your weight loss today. Call WeightLossNYC at 718-491-5525 and make your first appointment with Dr Aron, Bariatric Physician.
Sources: ScienceDaily; Delish
Labels: 718-491-5525, appetite, fat, heart disease, heart health, low fat, weight gain, weight loss
Ask the Doctor: Is Saturated Fat Bad for You?, © Oksana Aron, MD | Weight Loss Doctor
About WeightLossNYC™
Lose weight fast, up to 20 pounds per month under physician supervision. Oksana Aron, MD is an internist and bariatric physician in New York City, and is founder of WeightLossNYC, New York Medical Weight Loss Center.
Weight Loss Diet Plan
Follow us on facebook, twitter, google+ and more. Click below for more healthy weight loss news and diet tips and more:
All content © 2000-2017, Oksana Aron, MD
WeightLossNYC™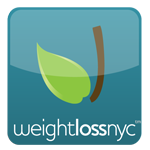 © 2000-2017, Advanced Medical and Alternative Care, P.C., New York, NY 11209
All site contents are copyrighted ©, ™ and Weight Loss NYC logos are trademarks of Oksana Aron, M.D.