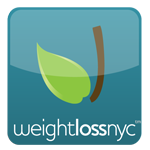 Medical Weight Loss Diet Program
"Lose up to 20 pounds per month or more"
Weight Loss Motivation. Weight Loss Results.
Dr. Aron brings you fun and important weight loss tips, exciting diet recipes, medical weight loss breakthroughs, and a steady source of weight loss motivation.
Her medical weight loss program provides real results for overweight and obese persons seeking non-surgical medical treatment, with lasting results.
WeightLossNYC™, New York Medical Weight Loss Center
Call now — 718-491-5525
The One Easiest Weight Loss Tip EverAuthor: Oksana Aron, MD
Source: Weight Loss NYC Aug 11, 2014

Lose weight Easily
Is losing weight your number one goal? Setting a goal is great, but let's break it down into actionable steps so you can start seeing progress right away.
Today's weight loss tip is so simple, yet most people don't even consider it when trying to shed pounds. It's one thing we can't live without: sleep.
Get More Sleep, Lose Weight
Not getting enough sleep is linked to weight gain and obesity. When you're tired, you reach for the wrong foods and wind up consuming extra calories. It also makes you hungrier, so you end up eating more than you need:
A study published in the Wall Street Journal in 2012 found that inadequate sleep triggered increased levels of ghrelin, the hormone that causes hunger, in men.
In women, it can lower their levels of the hormone GLP-1, which suppresses appetite.
Do Something About It
If you haven't been getting enough shut eye (around 6-8 hours for adults), let's change that. You'll not only improve your weight loss success, you'll also improve your quality of life and even live longer than those who are sleep deprived.
Tip: Be sure to shut off your computers, cell phones and TV at least one hour before bedtime to drift off to sleep easily.
If there's one simple step to take right now to lose weight, sleeping enough is it. Try it and watch how quickly things will change!
Big Changes, Small Steps
Is it time for a change? Take the first step by calling us at 718-491-5525 to set your first appointment with Dr. Aron of WeightLossNYC. We're here to help you every step of the way to your healthiest weight ever.
Sources: Huffington Post, Image courtesy of Stuart Miles, Free Digital Photos net
Labels: 718-491-5525, appetite, bronx, easy weight loss, new york, obesity, weight gain, weight loss
The One Easiest Weight Loss Tip Ever, © Oksana Aron, MD | Weight Loss Doctor
About WeightLossNYC™
Lose weight fast, up to 20 pounds per month under physician supervision. Oksana Aron, MD is an internist and bariatric physician in New York City, and is founder of WeightLossNYC, New York Medical Weight Loss Center.
Weight Loss Diet Plan
Follow us on facebook, twitter, google+ and more. Click below for more healthy weight loss news and diet tips and more:
All content © 2000-2017, Oksana Aron, MD
WeightLossNYC™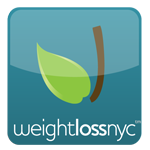 © 2000-2017, Advanced Medical and Alternative Care, P.C., New York, NY 11209
All site contents are copyrighted ©, ™ and Weight Loss NYC logos are trademarks of Oksana Aron, M.D.